Faint idea to published website. An OpenWGA Tutorial, Part 1
Page 4 of 6
6. Installing the basic website kit
Now lets have a look at the administrative interface of the started OpenWGA server, the OpenWGA admin client. This is a browser-based application which mainly is used to configure real live servers, but we also need it sometimes in the studio to configure some things for our runtime.
You may have already seen a link "Open admin client" in the runtime editor. Unfortunately this needs the server to already host any web application to work, which we do not yet have.
But opening the admin client directly from any browser is not hard at all. Just fire up any browser and enter the following in the address field:
http://localhost:8080/admin
Then you should see this: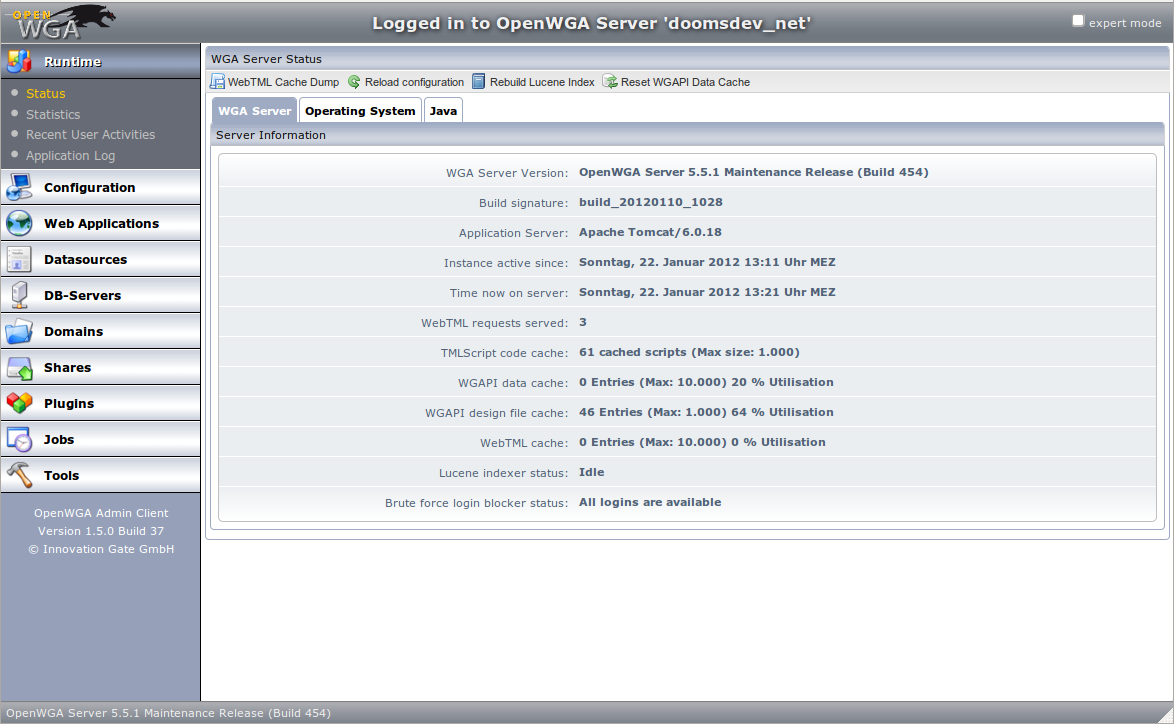 Yes, this again maybe a bit too much choice and information for a first look, but: This is your server. Admitted: Only your local one for testing purposes. But it is a full fledged OpenWGA server able to do anything that your live server will also be able to do.
No, we are not going through each and every menu item here now. We are here for a specific reason: Install the basic website kit I mentioned on the first page, which is an OpenWGA plugin. So click the menu item "Plugins" on the left. This menu item should open a submenu where you should click on "Plugin Store", if that is not already selected.
The plugin store in the place where you can add OpenWGA plugins to your server which are retrieved directly from our online store. It works mostly like those stores on your smartphone in that it offers you a selection of plugins that are available and allows easy installation. It should look like this: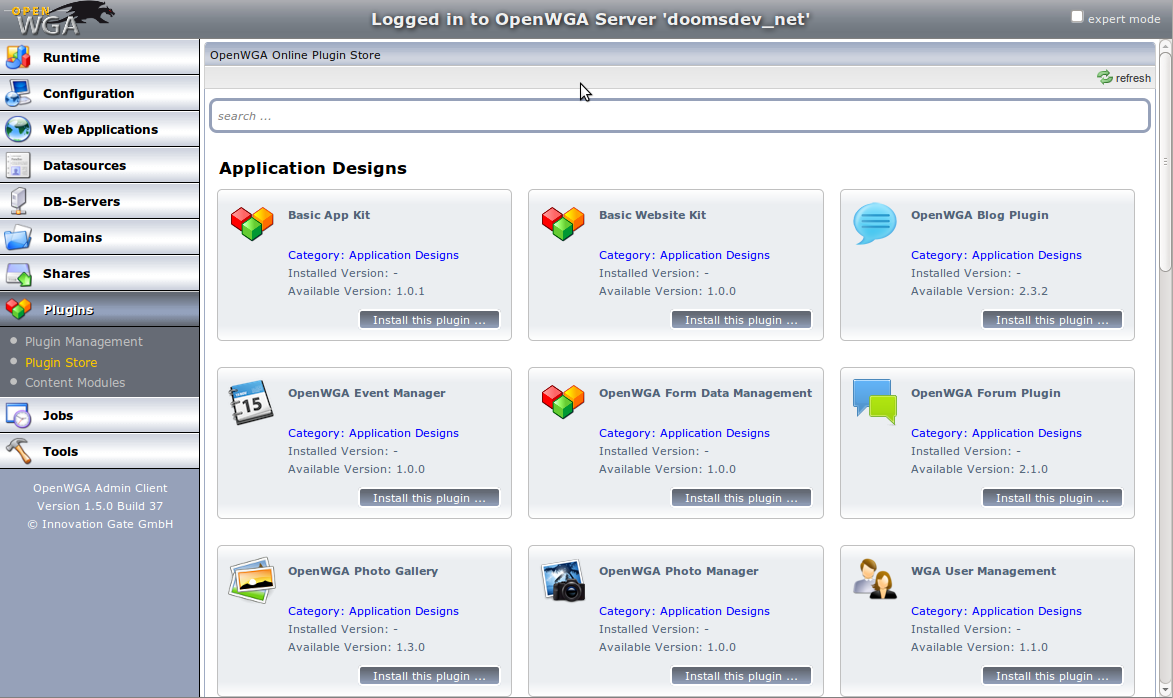 See, there is already the "Basic Website Kit" displayed in the top row. Just click it's "Install this plugin" button to bring up its installation confirmation view:

Click the "I accept all licenses" checkbox - in case you do, if not ... have a nice day :-) - and then again the "Install this plugin" button. Seconds later the basic website kit should be installed into your runtime and we have again completed an important step.

On to the next page...